In the studies, it has been observed that a user leaves your site if it hasn't loaded within 3 seconds. As its pretty simple logic that nobody is in favor of a slow website, right?
So, this means that accelerating the website becomes important. The speed of the website should be very fast and rapid, as per Google guidelines. Google, in the field of search rankings, has included the site speed factor.
Google has officially announced it that you will get penalized if the loading time of your website is high enough.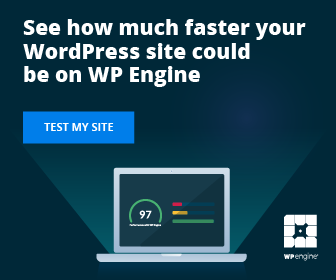 Another question strikes the mind that; you noticed how quickly your website loads on the particular desktop browser or PC browser, or mobile browser?
You should assure that you should serve the mobile-optimized version of the required website.
Let's focus on free website tools to validate the time taken by the web page for loading worldwide and what are the SEO services in India for these parameters.
The necessary and decisive information required to optimize your website for speedy loading are:
Page Size
Time is taken for page loading
YSlow score
Waterfall chart or requesting waterfall and breakdown
PageSpeed Score
Count of requests made for page loading
Website Speed Tools Are As Follows:
Google PageSpeed Insights
GTMetrix
Pingdom
Site 24×7
SEO Site Checkup
Now, look at the detailing of these above-mentioned-tools
20 BEST Website Monitoring Tools Open source (Apr 2022)
It's the official tool of Google which is called the speed test tool. The device is recently being enhanced with the feature of a Lighthouse. Presently, it even shows the real-time that a visitor or user would need to complete the loading of your web page.
A separate speed score is given for both desktop and mobile. Data such as FCP (First Contentful Paint), the very first content which gets painted include images, text, canvas render, etc. When any content gets painted, FCP is triggered and it will let you understand how fast or quick your web page actually is.
To be more specific, you might get puzzled between PageSpeed/YSlow Score.
YSlow Score and PageSpeed describe the performance at the front-end of your web page. It includes essential features like images and the structure of a general site.
YSlow Score and Google PageSpeed Insights describe how good your front-end is and how well it's optimized for the page loading time.
Another fine tool to test the loading time of your web page is GTMetrix. It gives you the overall performance of one's website.
It refers to the elements used on your page that are taking that maximum or extended time for loading. The results can be sorted by different parameters such as load size, load order, etc.
It takes the use of both Google PageSpeed Insight and Yahoo!
The most advantageous thing about Pingdom is that it gives you a whole idea about the external script which takes the maximum time for loading.
In this tool, you get an excellent summary of test outcomes that includes response codes, insights, performance grade, and content size sorted by type/domain/type.
This well-known tool helps in testing the loading time of your website and thus improving the performance of your web page. The most indicative feature it offers is that it tests in different locations. It uses about 70 worldwide polling locations to verify and test the website of customers 24/7, annually.
Also, you can select a browser, in which you want to examine the functionality of your website.
In addition, Pingdom also allows drilling down each and every request, in which you can examine request headers and HTTP responses.
Pingdom provides reliable and economical uptime (24/7) and monitoring performance for your web page.
With the use of Site 24×7, you get the option to test from over 60 locations universally.
Examine the entire web page which includes Connection time, DNS time, and time to the first byte, your start to contribute and deliver, alongside features of Document Completion, and total loading time of the web page with the help of Site24X7.
The speed of the page is often described by languages like HTML, Javascript, and CSS, which you've executed on the front-end. In most cases, the server environment of your webpage directly impacts the speed of the page. Therefore, the Webpage Analyzer Tool of Site 24×7 is specifically designed for the following: 1. Evaluation of server's surrounding performance as it is related to the speed of the website; 2. Addition of several other tools for system administrators; 3. Offers a convenient easy to understanding waterfall graph that shows what exactly is loading on your web page and at what time.
From all of the above, we conclude that Site 24 x 7 Web page analyzer tool is not as strong as many other tools mentioned. But the key point to notice is the integration with different system administrators that plays the role of being added as a good and complete approach domain-side to the website speed testing.
SEO Site Checkup is an incredibly important tool that allows you to address the page speed simultaneously and the time at which you're in search of different Search Engine Optimization elements.
SEO Site Checkup gives a complete approach to the health of your website. These factors affect both the performance in addition to search rankings and user experience.
Reports of SEO Site Checkup offers easy to understand and pretty easy to implement. This tool will highlight how you should fix the problems that you might have unnoticed.
A global approach will let you see how crucial the speed of the page which directly relates to the long-term performance of the website, taking into consideration both the Google Search Engine Algorithm and the user.
Last but the foremost point to mention about SEO Site Checkup is that – it's an influential tool to use by experts in web marketing.
There are a few online security checks and to pinpoint one includes an SSL FREAK attack tester. This SSL decoder verifies the Chain Issues that occur or exist in page loading time.
Finally and above all, loading time plays a vital role in the website performance or in the search engine ranking of your website as well as for balancing a favorable user experience. So, apply the use of these tools wisely!