WordPress is one of the finest and easy-to-use platforms to build a website whether it is for small business, online store or blogging.
A little technical knowledge can make your task easy to build a website without hiring a technical person using WordPress. We all will agree on this. But the only website can't give you all features.
You need to install plugins on WordPress website to boost your website functionalities.
Many business owners have a common question that "which plugins should I install?" And also asks for the plugin suggestions. To bring a business to the next level, a right set of plugins should be installed on a website.
Before few years, a website is built, that's it to run a business online. But that's not true in the year 2018; you need boosters. In the article, we have listed the Must WordPress plugins (website boosters) that should be installed on your website in 2018.
The very first and foremost WP plugins should be added to a business website is Yoast SEO. It is formerly known as the "WordPress SEO by Yoast" and one of the widely used and popular WP plugins.
Whether it's a business website, blog site or an online store; this plugin must be installed. Why? Because it allows an admin to optimize your business site for search engines like Google, Yahoo, Bing, etc. Wait, wait.
It's not just used for adding Meta tags and focus keyword but also optimizes the website as a whole. It can help create a dynamic sitemap, edit robots.txt and .HTACCESS file, etc.
In the competitive market, keeping a good relationship with customers is crucial. Every business should wish to reach customers and match their needs. To know their needs; chatting with them is a great way.
WP Chatbot Plugin is here to talk with your potential customers 24X7 and build good relationship. It's an awesome tool that asks visitor's information like name, email, phone, message or anything you set in a plugin.
With this plugin, you can save your precious time, money, resources and efforts. Beside this, it helps to build a strong relationship with your customers even when you're taking a good sleep in your comfy bed.
Plenty of benefits are there installing WP Chatbot by MobileMonkey in your WordPress Website. It keeps data of your customers private and give full control over the process.
Of course, it's easy to use plugin; install, activate it & you're ready to listen to your customers; no need to do special coding while configuring it. Customization is available means you can set the design of chatbot as per your website theme.
Pay few bucks for one time only and start leveraging the features of WP Chatbot.
Did you know that only 2% of your website visitors fill out your contact forms or sign up, while the rest – 98% – leave unnoticed. Yes, that's a huge number. And it may cost your business hundreds or even thousands of dollars to lose these unconverted visitors. What should you do? Well, get to know them first.
Knowing exactly who your website visitors are, how they interact with your site, what they are interested the most, cannot only help you in decreasing the number of those who slip through the cracks but also in converting the site visitors into leads and eventually into paying customers.
Albacross is exactly the tool for this purpose. It's the world's first free B2B Lead Generation Network which enables you to generate leads and get extra information on companies interested in your business such as; the pages they have been at, their leaders, and the methods they can be contacted.
Really Simple SSL Plugins
Really Simple SSL Plugins is a very important part of any WordPress base website to secure data. If you have a wildcard SSL certificate so this plugin can secure your website & an unlimited number of its first-level subdomains. You just need to install this plugin that can automatically detect all your settings and configures your website to run over https."
Today, security is the main concern for a business website. If your website isn't secured then how visitors can put trust on your business? Now the next question is "how to secure a website?" There is a well-known plugin named Sucuri.
Its web app firewall provides probably the best protection, your website needs. It monitors & protects a website from malware threats, XSS attacks, DDoS, brute force attacks and many more. Don't have a firewall on your business site; install this today and make your website secure.
Just think what happens if your website data is deleted or damaged somehow (For example: malware attack, hardware failure, technical fault, deleted by admin by mistaken) and you don't have a copy of that data? Definitely, you are forced to start all these again and it costs you much time and money.
So, what's a solution? Take a regular backup your website. How can you get it? Install the Backup Buddy WordPress Plugin. We recommend this plugin as it is one of the easiest and reliable tools to get back up & restore the website data without putting much efforts. It can be done within few clicks.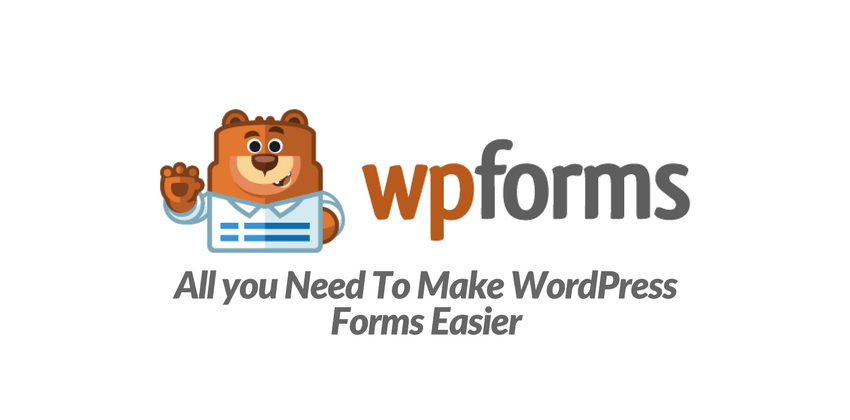 For any business, getting leads is the main objective and we all know that visitors contact website owner with the help of "contact us" or "Get a Quote" form.
In short, building a contact form is mandatory for a business website and if it is so much important for a business then why shouldn't we take it seriously? WP Forms is a customer friendly contact form plugin; its drag and drop form element facility allows admin to create an inquiry form in no time. It is available in both free and paid version.

If you think that website speed doesn't matter much then you are living in an old era. Statistics say that a faster website ranks higher in Google means more visitors and more conversions, your website would get.
Again a common question: "How can I Increase the website speed?" will be raised. Don't worry; we have a solution for it too. W3 Total Cache – a data compressor tool allows you to deliver compressed & cached files to the website visitors. "What's a benefit of it?" Actually, it reduces the load on your web server & so, your site becomes faster.
For a website owner, it is hard to send a brochure, new product list, business circular, discounts and offers to all customers through a single email. Generally, it requires a technical knowledge.
But if you have a business website built in WordPress and installed "Constant Contact" WP plugin then the hard task will be become a "piece of cake" for you. It allows admin to create an email list & send emails to the subscribers.
It is easy to set up for the beginners and its built-in tools to add forms in email template is quite easy. If you haven't installed; do it today, send emails to your subscribers and see the changes in your website traffic.
Images, PDF and other static content on a WordPress site take too much time to load properly. To load them quickly and improve the website speed, KeyCDN can help.
Yes, this one is paid but it's worth to pay for it. It is one of the finest and reliable CDN services & integrates with WordPress easily.
Is your WordPress running with all these plugins listed above? No, then how many plugins are installed on your website from the above list?
One, two, four or all? If your answer is all, then you are very serious about your business and we salute you for that. If not, install them as soon as possible.