Gaming PC and Gaming Laptops are two different worlds with the same aim to have the best experience of enhanced gaming world.
While choosing a gaming PC, no one worries about upgrading but having a gaming Laptop you must considered the upgrading ability at first chance. The options in gaming laptop became more less as compared to gaming PC but still there are a lot of things that make your laptop faster, with the best graphic resolution, GPU, SSD and virtual memory.
Buying a laptop is easy but it's hard to know which details should be followed which can match your preferences.
Here you will get to know how you can choose the best gaming laptop with all the desired specs and details with in your budget. If you want to play high graphics games like Assassin Creed Odyssey then you have to go higher with your budget range or you to choose high spec laptop.
Set Your Budget
The first thing while buying a gaming laptop is looking out in your Pocket, that how much can you afford. The more budget you can afford, the higher spec laptop will be at your desk. Budget is important but it doesn't mean a good gaming laptop can be bought but still you have to look for your specs.
The games you want to play and the spec that needed for the game should be in your range. MSI Stealth, ASUS, Razer Blade all the laptops with higher budget around $1500 and can support every game that are available.
Dell XPS, Alienware and Dell G3 are lower spec laptop with price around $1000 or less. Its all depend upon how much budget can you afford to have the gaming laptop. Make a list according to budget, choose your specs and then make an order.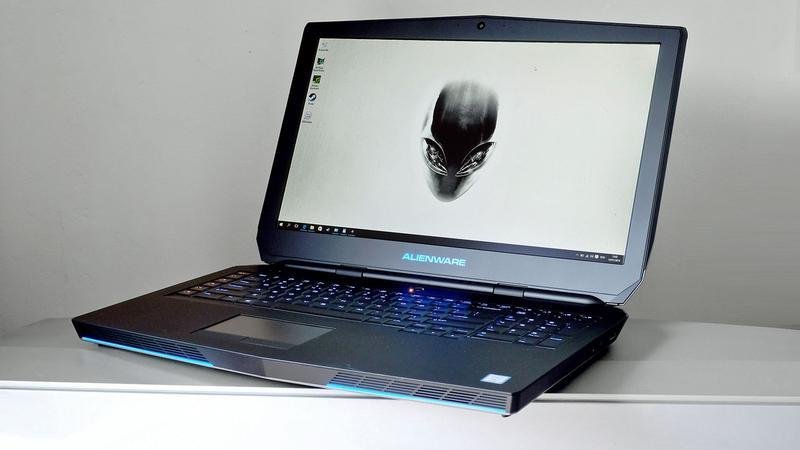 Choose Portability
All size gaming laptop are available in the market, but which one do you need is should be on your list. You liked to play games on the table, then go for the higher size laptop with less portability like Alienware 17- Inch laptop.
If you are found of playing games both on lap while sitting on couch or placed on desk then go for the middle size laptop with normal weight like OriginPC Eon-15s a 15-inch laptop.
Looking for a laptop that can fit in your bag and roaming around the campus or workplace and can be placed anywhere on your living room, on your lap, desk then go for the small size like Razer Blade 13-inch gaming notebook with 7-8 Hours battery life.
What GPU you need
CPU had it time in the past but now it's the era of graphical processing unit in gaming peripheral world. The GPU with higher spec can support the higher graphic games with more enhance video frames and give you the finest detail of the game.
According to your budget set your graphical GPU based on entry level gaming, mainstreaming or highest-level gaming experience. The cost would be higher with each standard increment.
Entry level gaming GPU Nvidia GeForce GTX 1050 is the minimum required gaming graphic card that can enables you to play most of the games with highest setting and laptop having this GPU will cost you around $1000.
Talk about main-streaming or high-quality graphic cards are a lot costlier but still if you are a gaming lover then the cost look less with higher satisfaction or value addition. Main-streaming cars are GTX 1060 and laptop will cost you around $1500 but you can enjoy the high-resolution gaming experience.
Same goes for the Highest resolution gaming explained will cost you around $2500 to $3K with GTX 1080,1070 in RTX series.
It doesn't mean the laptop with higher GPU will be costly but also depends upon how you needed the other hardware spec in your Laptop. Some Laptop have higher graphic GPU with 1080 but the cost would lies around $1500 because the other spec except GPU would be less.
Go for the best combination of the Spec and details and enjoy the evening with the best game before you.
Set Your Specs
Besides from graphic unit, there a lot of spec that should be on your list while choosing a gaming laptop. The list contains different specs that should be matched with your desired gaming setup.
CPU is a one-time buy choice, be careful while buying a laptop with CPU. You can't change it so to make your decision unregretfully go for the highest kind like Core-i9 with 8th generation but still the higher the CPU the cost would go rise.
RAM a virtual memory that enables the laptop for smooth gaming experience. Go with 8 GB RAM which is recommended for all games but still you can upgrade it according to your choice if the ports are available on the laptop. Higher RAM will extend your budget.
Storage of two kind, HDD and SSD. Hard disk drive is cheap with low speed intensity while Solid state drive is costly with the highest speed intensity. You want to have a high speed running laptop then go for SSD with more storage capacity like 512 GB to 1 TB.
Check out the Screen
Display is the key component in the Laptop because if you have a highest GPU but the display is not supporting your GTX then you are doomed. Check out the resolution, size and refresh rate while buying a laptop.
Normally the 14 to 15-inch laptop are recommended but there are 17-inch size laptops available which you can't play on your lap.
Resolution should be supported with GTX because if you have GTX 1080 or 1070 then the resolution should be 4K (3849 x 2160) but normally the recommended resolution should be 1920 x 1080 pixels with smooth, swift and detailed display. The higher the resolution the more would the gaming experience loud and clear. Never go for touch screen laptop or notebook.
Check Out Keyboard
If everything goes fine at last you should check the laptop keyboard. The keys should be soft, less clicky, and should require less actuation force. Today modern tech provides an anti-ghosting feature in a keyboard that enable the user click correct, timely and gives the exact function of the key.
The key caps should be out and less densely for better performance while the keys should be backed up by backlighting to play in light while the room is darker. The keyboard should have all the keys with anti-ghosting feature and should not be like notebook that lacked Macro keys.